Floor Sander Hire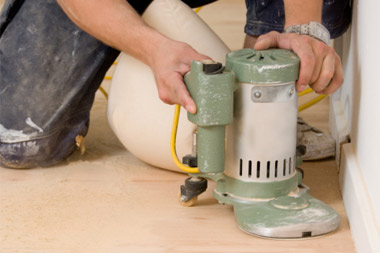 At The Floor Sanding Company we are able to offer a floor sanding hire package which includes dust extraction equipment. Our packages are ideal for the confident 'DIY'er!
We provide full operator training and ongoing help service throughout the entire period of hire. Our machines are regularly maintained (unlike a lot of the machines provided by local hire shops), we also only hire out machines that we would use ourselves to ensure the highest quality finish.
We also stock all of the accessories you need, including sandpaper and all types of high quality floor finishes. Simply visit our online shop!
Deposit:
£200
Floor Sander:
1 Day - £45
Extra Day - £25
One Week - £110
Floor Edger:
1 Day - £25
Extra Day - £15
One Week - £55
Dust Extraction Unit:
£10 per day
Dust-Free Belt Sander:
£100 per day
Red Sanding Disks
£1.00 each
Black Sanding Sheets
£1.50 each
Dust Masks and Earplugs set
£3.50
5 litre satin poly-urethane lacquer (Granwax High Quality)
£70
To find out about our special weekend sander hire rates, please contact us.